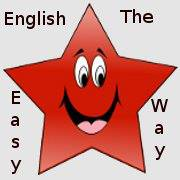 English The Easy Way
Everybody Can Learn English
Car Rental Hidden Costs
Car Rental Hidden Costs
That great deal in the paper might not be such a great price after you add in all the "extras" that are required. Be sure to know the "total cost" of the renting a car before you sign any contract, reserve a rental car, and most important give them your credit card number. Here are some of the "hidden cost" that you must take into consideration, when renting a car.
Taxes:
State Taxes & Local Sales Taxes - make sure you ask about any other taxes, that their might be, especially if you are renting a car in a forgien country.
Airport Taxes
Motor Vehicle Tax - A tax that is similar to sales tax.
VAT - Value Added Tax - can be as high as 25% extra.
If you are not a citizen of the country where you paid VAT you might be able to receive a full or partial refund.
Convention Center/Stadium/Sports Arena tax - The money goes toward the expenses of the convention center/stadium/sports arena.
Reimbursement Fee/Road Tax/Vehicle License Fee - covers the licensing fees, titles and/or road tax
Ask about any other taxes that might be required for you to pay.
Insurance: There are different types of insurance coverage, some types of insurance are required and some are optional. Check to see if your personal car insurance policy or credit card covers some or all the insurance required on a rental car.
Collision Damage - Loss Damage Waiver (LDW)
Personal Accident Insurance (PAI) - Personal accident insurance covers in case of accidental death and medical coverage of the renter and the passengers.
Personal Effects Coverage (PEC)- Personal effects coverage covers loss of personal items.
Theft Liability Waiver (TLW) - The theft liability waver covers the rental car in case in theft.
Additional Liability Insurance (ALI): Additional liability insurance protects the renter and other authorized drivers from claims by third parties for bodily injury/death and property damage.
Underage Driver Fee
Drives under the age of 21 & 25, might have to pay an additional fee.

Some rental car companies do not rent cars to drives under the age of 25, others will not rent to drives under that age of 21, others rental car compnay's want an internantail lince when renting a car outside your the countr4y where your drivces licence was issued.
Additional Driver Fee - There can be a fee for each additional driver.
CFC-Customer Facilitation Charge - Parking fee of the rental agency parking lot.
Car Accessories -
Child Car Seat Rental - The law various from country to country, but if a child car seat is needed/wanted there could be an additional charge per child car seat.
Ski racks
GPS -
Cellar Phones/Car Phones
Roof Rack
Gas Charges - You should return the gas tank full, or you could have to pay additional fees, plus the cost of gas at a higher price then you would at a local gas station.
Drop-Off Charges - One Way Rentals - There could be "drop off charges" if you drop the car at a different location, then where you picked up the car.
24 - hour Clock - Late Fees - Most company's rent the cars out on a 24 hour basis. If you return the car after the time agreed then you might have to pay an hourly fee, according amount of the that you were late.
Mileage - When renting a car that is does not have "unlimited miles/kilometers" or a limited amount of miles/kilometers that are included in the price of the car. You have to pay according to the miles/kilometers that you drove or when over the amount that was included in the price of the car.
Peak Season Surcharges - There are some company's that charge extra fees for renting a car during the peak season.
Frequent Flier Charges - The frequent flier charges are to cover the cost of the tax on the value of the frequent flyer points.
Out-of-state/country fees - There could be extra fees for taking a rental car out of the state or country.
Road Service Charges - Repairs could cost you extra.
Car Rental Hidden Costs
Tips For Dealing With Nosy People
Finding A Car Mechanic - Part 1
Finding A Car Mechanic - Part 2
How To Deal With High Pressure Salespeople
Money Saving Tips On Hotels - Stay at good hotels, for less money!
Tips On Savings Money To Buy A House
Hidden Expanses When Renting An Apartment
Warning
: include(../php/main1c.php): failed to open stream: No such file or directory in
/home/engli113/public_html/Reading/Travel/Car_Rental_Hidden_Costs.php
on line
140
Warning
: include(../php/main1c.php): failed to open stream: No such file or directory in
/home/engli113/public_html/Reading/Travel/Car_Rental_Hidden_Costs.php
on line
140
Warning
: include(): Failed opening '../php/main1c.php' for inclusion (include_path='.:/usr/lib/php:/usr/local/lib/php') in
/home/engli113/public_html/Reading/Travel/Car_Rental_Hidden_Costs.php
on line
140
Warning
: include(../php/main2a.php): failed to open stream: No such file or directory in
/home/engli113/public_html/Reading/Travel/Car_Rental_Hidden_Costs.php
on line
141
Warning
: include(../php/main2a.php): failed to open stream: No such file or directory in
/home/engli113/public_html/Reading/Travel/Car_Rental_Hidden_Costs.php
on line
141
Warning
: include(): Failed opening '../php/main2a.php' for inclusion (include_path='.:/usr/lib/php:/usr/local/lib/php') in
/home/engli113/public_html/Reading/Travel/Car_Rental_Hidden_Costs.php
on line
141
Warning
: include(../php/main2b.php): failed to open stream: No such file or directory in
/home/engli113/public_html/Reading/Travel/Car_Rental_Hidden_Costs.php
on line
142
Warning
: include(../php/main2b.php): failed to open stream: No such file or directory in
/home/engli113/public_html/Reading/Travel/Car_Rental_Hidden_Costs.php
on line
142
Warning
: include(): Failed opening '../php/main2b.php' for inclusion (include_path='.:/usr/lib/php:/usr/local/lib/php') in
/home/engli113/public_html/Reading/Travel/Car_Rental_Hidden_Costs.php
on line
142
Warning
: include(../php/footer1a.php): failed to open stream: No such file or directory in
/home/engli113/public_html/Reading/Travel/Car_Rental_Hidden_Costs.php
on line
143
Warning
: include(../php/footer1a.php): failed to open stream: No such file or directory in
/home/engli113/public_html/Reading/Travel/Car_Rental_Hidden_Costs.php
on line
143
Warning
: include(): Failed opening '../php/footer1a.php' for inclusion (include_path='.:/usr/lib/php:/usr/local/lib/php') in
/home/engli113/public_html/Reading/Travel/Car_Rental_Hidden_Costs.php
on line
143
Warning
: include(../php/footer.php): failed to open stream: No such file or directory in
/home/engli113/public_html/Reading/Travel/Car_Rental_Hidden_Costs.php
on line
145
Warning
: include(../php/footer.php): failed to open stream: No such file or directory in
/home/engli113/public_html/Reading/Travel/Car_Rental_Hidden_Costs.php
on line
145
Warning
: include(): Failed opening '../php/footer.php' for inclusion (include_path='.:/usr/lib/php:/usr/local/lib/php') in
/home/engli113/public_html/Reading/Travel/Car_Rental_Hidden_Costs.php
on line
145
Warning
: include(../php/footer1b.php): failed to open stream: No such file or directory in
/home/engli113/public_html/Reading/Travel/Car_Rental_Hidden_Costs.php
on line
146
Warning
: include(../php/footer1b.php): failed to open stream: No such file or directory in
/home/engli113/public_html/Reading/Travel/Car_Rental_Hidden_Costs.php
on line
146
Warning
: include(): Failed opening '../php/footer1b.php' for inclusion (include_path='.:/usr/lib/php:/usr/local/lib/php') in
/home/engli113/public_html/Reading/Travel/Car_Rental_Hidden_Costs.php
on line
146