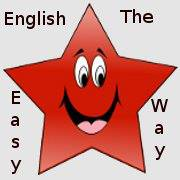 English The Easy Way
Everybody Can Learn English
Speaking English
Asking For Permission
Asking For Permission
Asking For Permission
May - May I have some money?
May - Please, may I have a day off next week?
Could - Could I have some time off next week?
Can - Can you please take me to the store?
Can - Can my sister come to the party?
Do you mind if - Do you mind if I drive your car?
Is it OK if - Do you mind if I go home early?
Would it be all right if - Would it be alright if I use your phone?
Asking For Permission
Informal Ways To Answer "How are you?"
How To Answer - "Where do you work?"
I Am + Happy To - With Voice/Audio