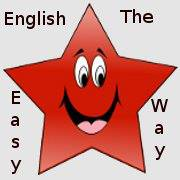 English The Easy Way
Everybody Can Learn English
English Idioms Hang On
Hang On - to keep trying; not to give up
It is hard to find a job now. We just have to hang on. Things will get better.
It is hard to hang on in the middle of the pandemic. I just want the pandemic to end.
I know you are having a hard time in school, but you just have to hang on.
My mother always tells me to hang on, and it will get better.
How can I hang on my life is a mess?
I am trying to get all my work down. My boss needs to just hang on. I will be finished soon.
English Idioms Beginning With A
English Idioms Beginning With B
English Idioms Beginning With C
English Idioms Beginning With D
English Idioms Beginning With E
English Idioms Beginning With F
English Idioms Beginning With G
English Idioms Beginning With H
English Idioms Beginning With I - J
English Idioms Beginning With K
English Idioms Beginning With L
English Idioms Beginning With M
English Idioms Beginning With N
English Idioms Beginning With O
English Idioms Beginning With P - Q
English Idioms Beginning With R
English Idioms Beginning With S
English Idioms Beginning With T