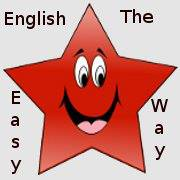 English The Easy Way
Everybody Can Learn English
English Grammar
Wishes Chart & Verb Tenses
Wishes Chart & Verb Tenses
Wishes Chart
Past Wishes*
Wish
+
Had
v3/past participle
Past Wishes with could and would
wish
+
could/would
+
have
v3/past participle
Present Wishes**
wish
+
past simple
+
Future Wishes***
wish
+
would/could
+
verb in it's base form
*Past Wishes is the same as the conditional III (impossible conditional)
**Present Wishes is the same as conditional II (the unreal conditional)
***Future Wishes is not the same as conditional I (the real conditional)
Examples of Wishes
Past Wishes

I wish she had gone with me to school.
She wishes she had gone with him visit his parents.

Past Wishes A Modal Verbs

I wish I could have gone with them to see the movie last week.
I am sure they wish they could have won the lottery last month.

Present Wishes

I wish I went to visit my friends.
They wish they studied for the test.

Future Wishes

I wish I would go to New York next year.
My brother wishes he could come with me to the party, on Saturday.
Wishes Chart & Verb Tenses