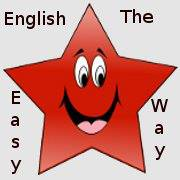 English The Easy Way
Everybody Can Learn English
English Grammar
May & May Have
May & May Have
May Have - something maybe or possibly
You may have the flu.
Shemay have gone to the store.
You may have money to go to the movies.
Your sister may have worked late.
The girls may have to go to the doctor today.
May - to say something is possible; when not sure if something is going to happen
She may come to work late next week.
I may learn English.
The car may not be working.
I may not be working next year.
The boys may play football next week.
May & May Have
Main Verb Tense Quiz #2 Download the PDF