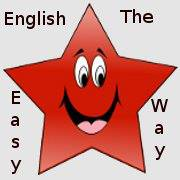 English The Easy Way
Everybody Can Learn English
Commonly Confused Words
Learn & Study
Learn & Study
Learn – is not so intense; a general term
I want to learn English.
Do you want to learn how to drive a car?
My sister wants to learn how to bake a cake.
My grandfather learned how to fix cars.
My brother's need to learn how to save money.
Study – an intensive way to learn; to put a large effort into learning something to read, to learn for an exam
I study English everyday.
We want study in university.
My sister wants to study to be a doctor.
I need to study for my exam.
Do you want to study with me for our English exam?
Note: Learn & Study are interchangeable in may cases.
Learn & Study
Just - Already - Finish - Still
Learned & Learnt - With Voice/Audio
Ms. - Miss - Mrs. - With Voice/Audio
Nuclear Family & Immediate Family
Confusing Words Staring With A
Confusing Words Staring With B
Confusing Words Staring With C - D
Confusing Words Staring With E - F - G
Confusing Words Staring With H - I
Confusing Words Staring With J - K - L - M - N - O
Confusing Words Staring With P - Q - R
Confusing Words Staring With S
Confusing Words Staring With T