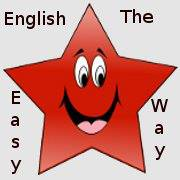 English The Easy Way
Everybody Can Learn English
Commonly Confused Words
Pick & Pick Up
Pick & Pick Up
Pick to choose something or someone
I need to pick a dress for the party.
You pick a book you want to read.
We need to pick some place to go on holiday.
Do you want to pick laptop you want buy?
Pick Up - to collect something or someone
Can pick up your clothes, and put them away?
I will pick up food for dinner.
I need to pick up my sister from school.
When can I pick up the car from the mechanic?
Pick & Pick Up
Price & Prize With Voice/Audio
Confusing Words Staring With A
Confusing Words Staring With B
Confusing Words Staring With C - D
Confusing Words Staring With E - F - G
Confusing Words Staring With H - I
Confusing Words Staring With J - K - L - M - N - O
Confusing Words Staring With P - Q - R
Confusing Words Staring With S
Confusing Words Staring With T