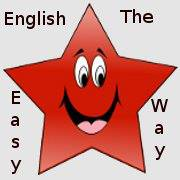 English The Easy Way
Everybody Can Learn English
Commonly Confused Words
Learned & Learnt
Learned & Learnt
Learned – is American English
I learned English is New York.
We learned to drive in America.
My sister learned to ride a horse on a farm.
My grandmother never learned in high school.
My brother learned to speak many languages.
Learnt – is British English
I learnt English in London.
We learnt to drive a car in England.
My sister learnt in a British university.
I never learnet in how to cook fish and chips.
My mother never learnet to drive a car.
Learned & Learnt
Just - Already - Finish - Still
Learned & Learnt - With Voice/Audio
Ms. - Miss - Mrs. - With Voice/Audio
Nuclear Family & Immediate Family
Confusing Words Staring With A
Confusing Words Staring With B
Confusing Words Staring With C - D
Confusing Words Staring With E - F - G
Confusing Words Staring With H - I
Confusing Words Staring With J - K - L - M - N - O
Confusing Words Staring With P - Q - R
Confusing Words Staring With S
Confusing Words Staring With T